The course of beautification and construction works in Istaravshan city
Chairman of the Constitutional Court of the Republic of Tajikistan Ashurzoda Abdulhafiz during a working visit to Istaravshan on December 19, 2020 together with the Acting Chairman of Istaravshan Adham Mamurzoda visited the process of organizing fairs in the city.
In accordance with the instructions of the Founder of Peace and National Unity – Leader of the Nation, President of the Republic of Tajikistan Emomali Rahmon in Istaravshan organized a fair-sale of agricultural products at the initiative of the executive body of the city, which offered residents a variety of products at relatively low prices. It is aimed at improving the living standards of the population, promoting the supply of products by the population, access to quality food products, as well as enriching the New Year's table of the city residents.
The Chairman of the Constitutional Court, the head of the working group stressed that on the instructions of the Leader of the Nation Emomali Rahmon and in order to provide the population with food at relatively low prices, such fairs are organized regularly and residents can get their products at affordable prices.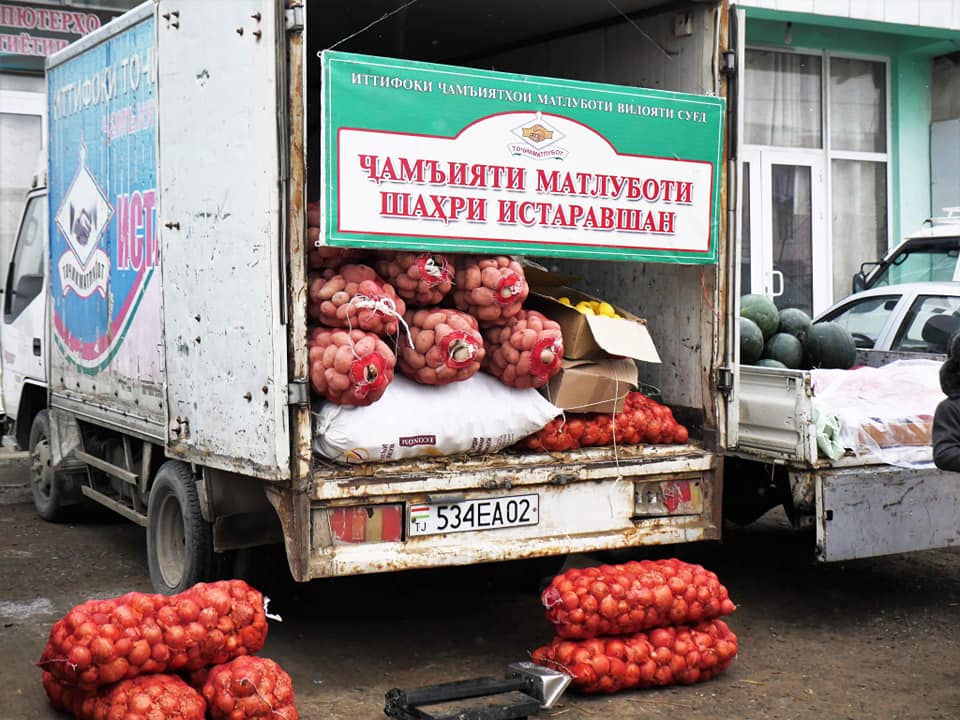 At the fairs, the residents of Istaravshan were offered products 30-40 percent cheaper than the market. In general, the city's farmers provided more than 80 tons of agricultural products and more than 20 tons of basic necessities to buyers.
Residents of the city expressed satisfaction with the organization of the fair-sale of agricultural products and expressed satisfaction with the patriotic actions of the Supreme Leader of the Nation and expressed their will to always support the policy pursued by the Head of State.
At the same time, the responsible persons were given specific instructions to hold the fair at a high level and control the prices of the presented products until the end of the fair, and also to organize such fairs in the future.